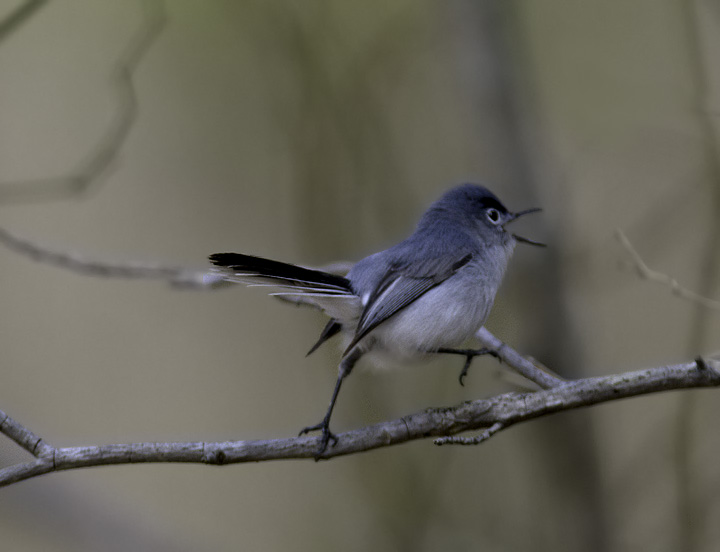 from Bill Hubick photograpy (

http://www.billhubick.com

/)
Every few years I'm the proud and paternal host to a gnat catcher that sleeps on a nail in the shed. The nail is hammered into a rafter and that's his(her?) bed. Not very comfortable in my book. I was back there tonight and happened to flash the light into the shed and... there he was! The photo below is one I took of my resident in summer of '02.